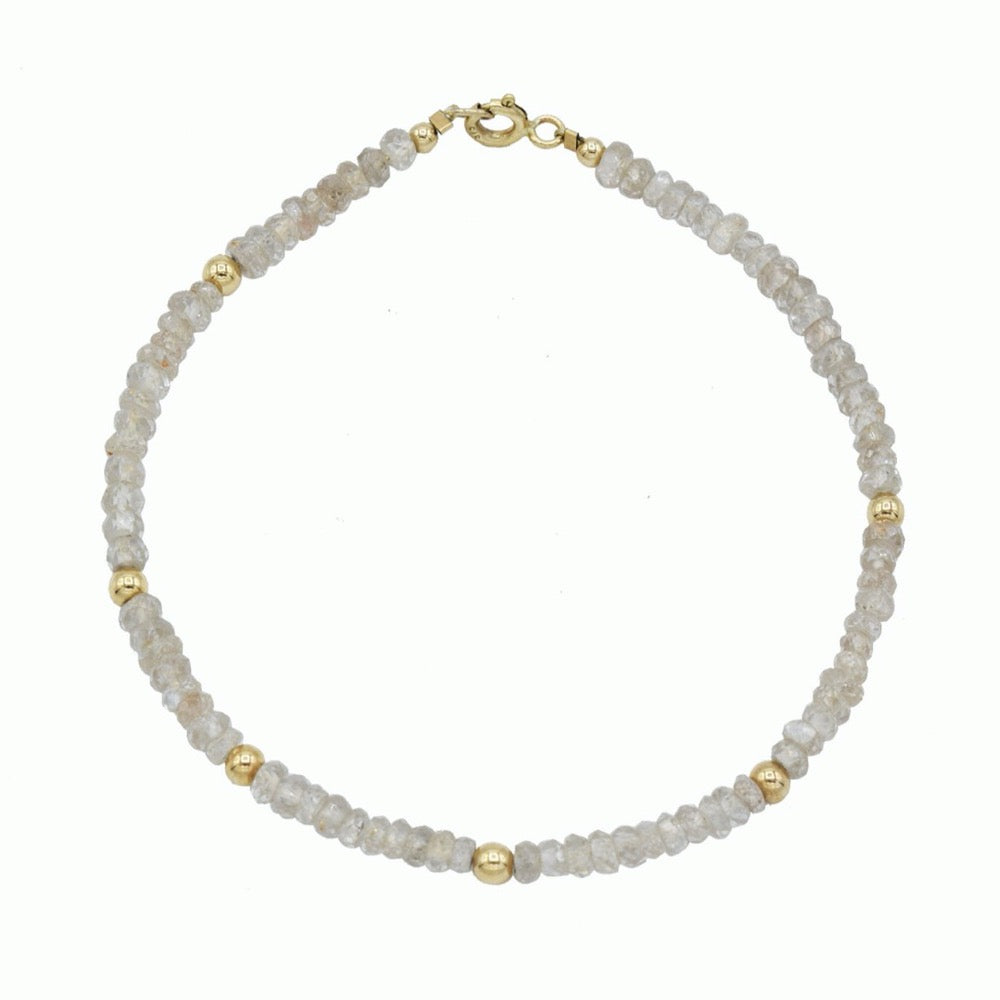 A very delicate bracelet with beautiful sparkling zirconia beads and 9k solid gold details. Subtle on its own and perfect for stacking. I have made this bracelet in 2 different shades, one a bit darker than the other. The width is approx 3 mm and you can choose your length upon ordering.
Please note that most pieces are handmade to order and can take up to 10-15 days for production and shipping. Where possible I will send items sooner. If you need something for a specific date please email me and I will do my best to accommodate you where possible.

Upon request, this can be made in 18k gold, please get in touch for prices. Since it will be custom made, it is non refundable.