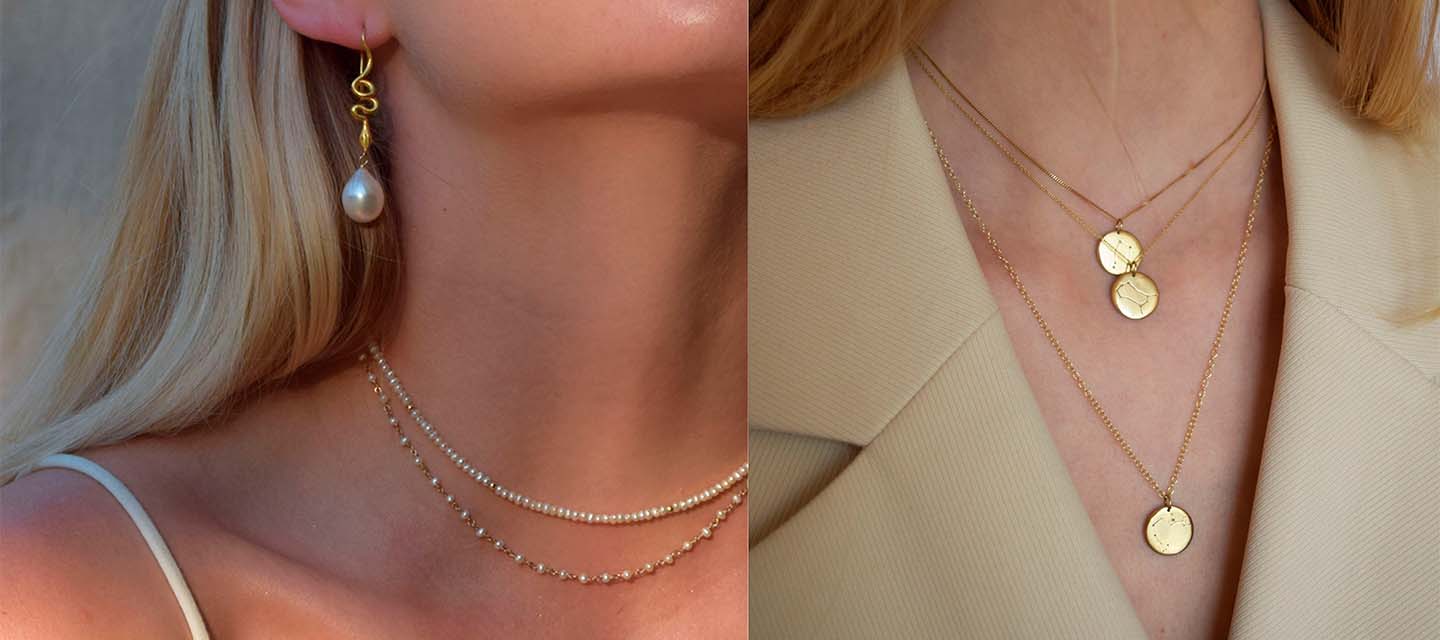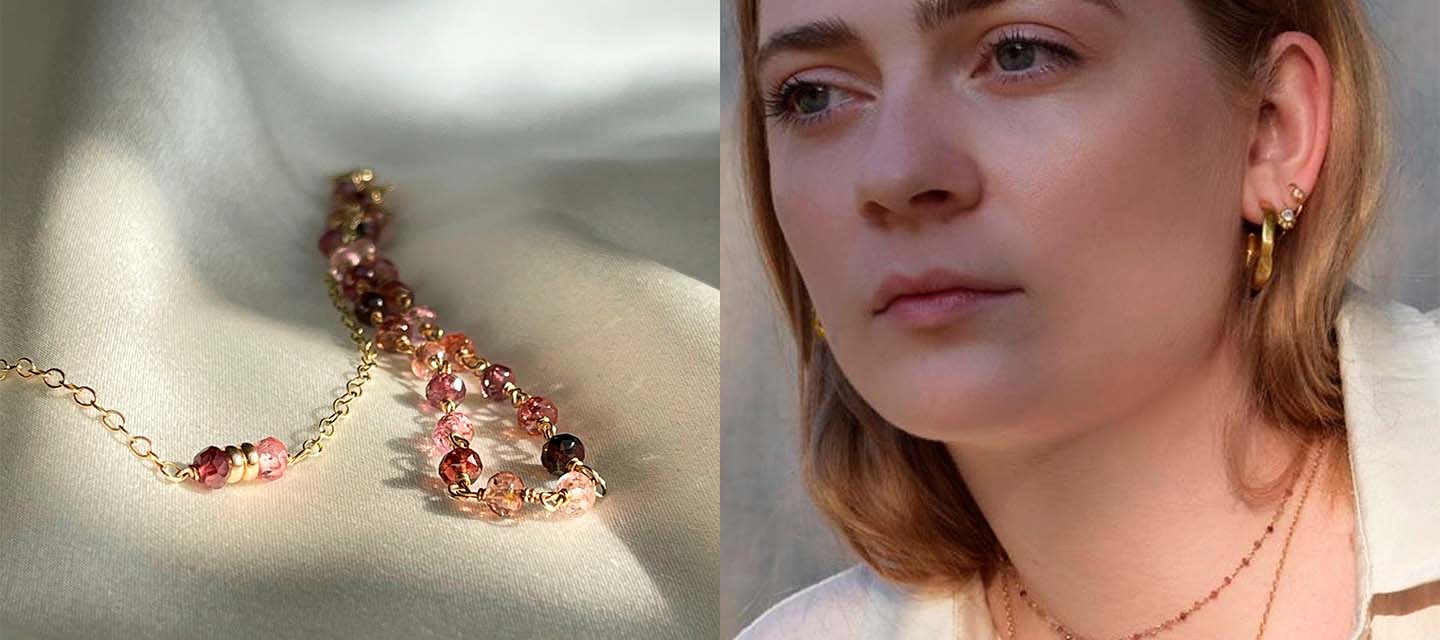 I believe every jewellery piece should be as unique as the person wearing them. The jewellery you're wearing and how you combine your pieces serve as an expression of who you are. Personally, I love the contrast of mixing and matching my more simple everyday gold pieces with other pieces that are louder. I hope to inspire my customers to do the same.
Besides raising my 4 children, I have always had a great interest in all things creative, spending the majority of my free time crafting. My love for making jewellery began about 12 years ago and it has since been where my heart is. 
My design is delicate and simple, influenced by my danish roots. A large part of my jewellery is discrete and fine, but I do like to make pieces that are looking for a bit more attention. 
I design and create pieces in feminine organic forms with a slightly raw finish. Nature, with its soft flowing shapes and beautiful colours, is a great inspiration for the designs, as are all organic forms. All items are made of the finest materials, such as gold, sterling silver, 24 ct gold plated sterling silver, pearls, semi-precious and precious stones.
All jewellery is handmade by me in my studio and every piece created is a project of art -designed, formed and processed by hand. No two pieces are the same and you will receive a unique item with every purchase.